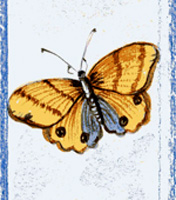 Contact:
Ocra e Blu
Via G.Agnelli, 1
10060 Candiolo (To) Italy
---
Antonella:+39 3382960881
Mail: antonella@ocraeblu.it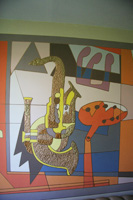 The Artistic Study Ocra e Blu
Our Study is specialized in Mural Decorums, Artistic Fronts, Suggestive "Trompe l'Oeil", Ceils, Restoration of Mural Frescoes and Painting. We can realize also new decorations based on our own projects or we may follow the project of an entrusted architect or professionals in order to restructure or develop real estate .
Ocra e Blu is also known for the creation of False Marble, Boiseries and In Style Decorums wisely using natural pigments and on lime basis products. We are also very competent in the use of silicates, acrylic, tempers.
We carried out important restoration works on private residences and buildings of historical or artistic interest both in Italy and abroad.
On request we can submit an ample photographic documentation about our most significant works
Estimates:
Antonella +39 338 2960881
Mail: antonella@ocraeblu.it
Visit our Works Gallery