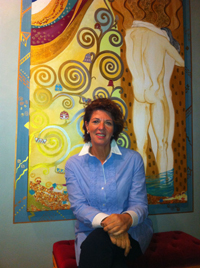 Contact:
Ocra e Blu
Via G.Agnelli, 1
10060 Candiolo (To) Italy
---
Antonella:+39 338 2960881
Mail: antonella@ocraeblu.it
Artistic Study Ocra e Blu
Our Study is specialized in Painting Mural Decorums, Artistic Fronts, Ceilings, Restoration of mural painting and frescoes .
In the following pages you will find the photographic documentation of some works we have recently done .
If you wish to find out more about our works, please do not hesitate to contact us: we will be happy to supply a more ample documentation available on different supports .